Regardless of the industry you are in, boosting sales is top of mind for most businesses. Learn how to drive fresh thinking in your organization.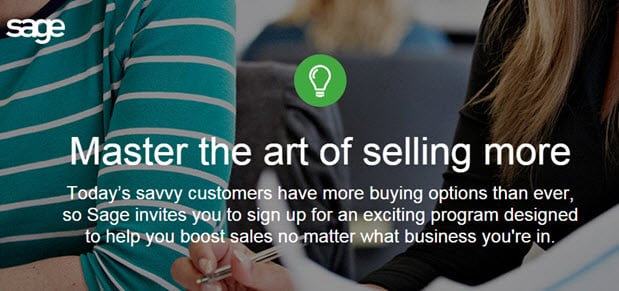 This free program provides insight into how sales managers and owners of small- and medium-sized businesses can sell more, with tips on specific topics and advice from seasoned sales professionals.
If you'd like to know more about Sage CRM and how it can help your organization increase sales, contact Equation Technologies today. Equation Technologies is a certified Sage partner and an expert in Sage CRM.