This month's webinar we will review the Sage 300 Financial Reporter in Microsoft Excel. This session will also cover topics on customizations, using Microsoft Excel formulas, creating charts and how to utilize Sage 300 macros.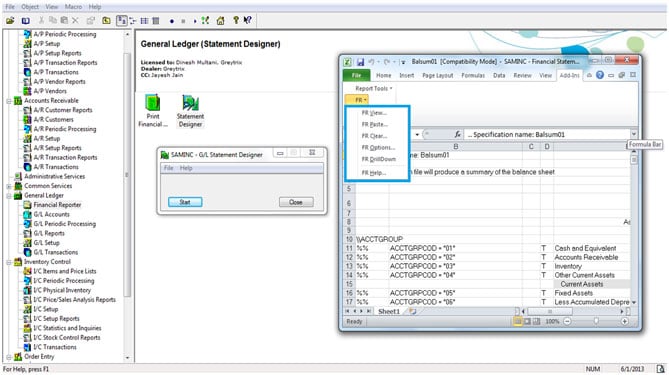 ---
Clients that are currently on Equation's Service Level Agreement (SLA) are entitled to attend the monthly webinars to a single computer connection per session, at no charge. Login instructions to the webinar will be emailed to registered attendee prior to the webinar session.
The cost of the webinar session for non SLA customers without a promo code is $80 and will last approximately 1 hour. Signup is based on each GoToWebinar connection; meaning if one workstation connects with multiple users gathered around the workstation it counts as 1 user.