We have just come through 2020, a year like no other. We have not come through unscathed. Businesses have suffered. Many have been reduced to half capacity. Staff has been laid off, many more are working from home, and offices are empty. The whole nature of business has shifted. Virtual meetings are now the norm, and business models developed ways to survive with online orders of groceries and goods, curbside pickup, and delivery of restaurant orders to name but a few. It seems the only "winner" in 2020 was eCommerce, which flourished and increased their market share by over 37% from the prior year.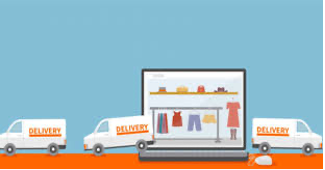 Regardless whether your business is struggling and you are counting every penny, or if your business is one of the ones that opportunity smiled upon, Sales Tax is a common factor of both. Governments of all levels generate their revenue by taxation and these arethe funds that have helped an immeasurable number of people this past year. Due to the business slowdown, government revenues have also declined, and 2021 is going to bring some changes as city, state, and federal agencies try to increase their revenues to continue to provide services for the population. The best defense is a good offense so let's take a look at the anticipated Sales Tax Changes for 2021 and get prepared!
Avalara has a team of tax experts who live and breathe tax compliance for Sage 300 (Accpac) and Sage Intacct. You know your business and they know taxes. Here are some of what these tax wizards are telling us to expect this year:
Expansion of the tax base.

If you don't want to increase taxes, increase the number of items that get taxed!

Digital goods such as books, music and advertising are all of interest in this area.

So far there has been no appetite to tax groceries, but never say never. It is possible that groceries may become taxed at a lesser rate than other items.


Increase in audits for compliance, particularly remote sales tax compliance.

The majority of states tax remote sales via economic nexus.

This means that a connection to a state via sales transactions are now what trigger tax liability rather than a physical presence within that state.

This means that the big "winners" of this pandemic, eCommerce businesses, need to be prepared for audits related to their economic nexus.

More aggressive auditing is expected. Thresholds for tax liability vary by state, most depending on the type of sale or the number of sales.


New states to add economic nexus. The minority of states that currently do not have economic nexusmay jump on that ship; look specifically for Florida and Missouri to addeconomic nexus to their search for increased revenue.


Marketplaces and marketplace facilitators are coming under closer scrutiny and may also be targeted for additional taxes based on both sales in a state and / or having inventory stored for sale in a state (even though the sale did not originate within the state)


Increased attention to consumer use tax compliance is also anticipated.

Some of the most common errors companies make with respect to use tax has to do with inventory transfers, promotional giveaways, and withdrawing inventory for internal use.

Auditors will target these areas and others as audits for use tax compliance increase.




Covid-19 surcharges may become subject to tax, legalizing and taxing marijuana may increase, tobacco and vaping products may have higher tax rates, and new tax potential from remote employees is on the radar as well, to name a few other tax options being considered.
Sales tax is needed now, more than ever, as cities, states, and federal agencies look to increase their revenues to continue to create services and benefits for their citizens during and after the Covid-19 pandemic. Be aware, and don't be caught unprepared! If are using Sage 300 or Sage Intacct and you would like to learn more about Avalara and the expected Sales Tax Changes for 2021, or if you would like to talk to someone about your specific sales tax situation, contact us at Equation. We can help ease your burden.