As your company grows and more people spend money on behalf of your organization, there inevitably comes a time when processes start to break down and it becomes harder and harder to manage. If you are using paper- or spreadsheet-based processes, you start to feel the pain even more quickly.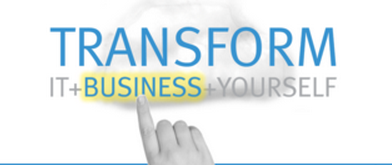 As you hire staff, more people file expense reports and buy things to run the organization, and the number of payable invoices coming into the business grows. The amount of paper flowing through your organization increases exponentially. The system bogs down as approving managers try to stay on top of spending requests and expense reports, and the finance team tries to process these transactions in a timely manner. You quickly realize you are losing visibility into what money is going out the door and when it is due, as well as control over who is spending what with which vendors.
If this scenario feels a little too close to home, then you know your company is ready to look at a system to automate company spending processes. Let's dive a little deeper into what this means:
Chasing paper around the office is a waste of time (Automation):
Paper expense reports with stapled receipts and paper purchase requisitions pass from desk to desk for approvals, or are overnighted to managers who may or may not be in their office to approve them. Should questions arise, the process starts all over as approvers and the accounting teams send the reports or requisitions back and forth to submitters for clarifications. As the quantity of transactions increase, time wasted on these manual processes becomes more significant, and you begin to explore whether additional people are needed to manage the increased workload.
When you automate your spending processes, expense reports, purchase requests and payable invoices are all created online with documentation attached and electronically routed to approvers. Approvers can approve or reject by line item, sending approved items off to accounting for processing and rejected items back to the submitter to rework. Finance teams can process requests much more quickly, reimbursing employees in a timely manner and paying vendors on time.
Great Decisions Require Great Information (Visibility):
You make decisions that impact your company every day; and you know that those decisions are only as good as the information you gather and use to make them. When you use manual systems it takes a lot more time and effort to gather and manipulate the data. By the time you uncover spending problems, such as cash flow issues or fraudulence, it may be too late to take any action at all.
With an automated system, spending data is a mouse click away. Integrated online reports can help managers quickly see how spending impacts budgets, who is spending what with whom, what spending is in the pipeline waiting to be approved and/or spent, when spending will occur and so much more. Information is in a centrally accessible location, enabling you to make faster, smarter decisions.
Your Sales Force Thinks the Four Seasons Is the Only Hotel In New York (Control):
Corporate spending policies are meaningless if they are not enforced. Making employees aware of spending rules is the first step to enforcing them. With an automated system to manage company spending, you can put spending controls at the point information is entered into the system and give approving managers complete visibility to company policy as they review spending requests. Control becomes the standard, instead of a constant concern.
Automating spending processes will save your organization time and money. You will gain visibility into spending knowing who is spending what with whom and when that spending will happen. Finally, you gain control over how money is spent in your organization. You can create a company spending policy or apply your policies automatically and ensure that the right people are approving the spending for which they are responsible.
Maura Paciotti-Barrett is Manager, Strategic Alliances for ExpenseWatch.com®, an automated spend management system that empowers companies to Spend with Confidence®. [hyperlink company name to www.expensewatch.com]
For more information, on Expensewatch and how to integrate with your Sage 300 ERP system, sit in on our Sage 300 ERP Integration: Expensewatch Webinar being held on February, 19th at 11:00am PST. Register here!
By Maura Paciotti-Barrett