In the new Sage CRM 2014, the Sage CRM Builder includes several enhancements that make it easier for the user to build custom modules to better suit their business needs. The ones we will discuss today are:
• Relationships screen redesign
• Many-to-Many relationships
• Related Single Entity Picker (RSEP) fields
• Enhancements to the Summary Screen stage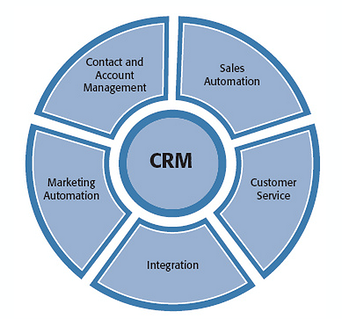 Relationships Screen Redesign
The "Relationships" screen has been redesigned in the new Sage CRM Builder. Now there is only one table that can be used to specify relationships between the entity you are trying to build and separate entities in Sage CRM 2014.
Many-to-Many relationships
With the release of 2014 R1, you are now able to set up Many-to-Many relationships between any entities that you have created and any standard entities within Sage CRM. For instance, in order to track multiple delegates coming to an Event:
In step 2 of the Builder, choose the M-M button between Event and Person. You can also select any other relationships types, such as One-to-Many or Many-to-One. For example, one Event can have many Opportunities.

Click Continue after you have set up all the links that you need.
Related Single Entity Picker (RSEP) Fields
Related Single Entity Picker (RSEP) fields are created automatically when a custom entity has been assigned a Many-to-One relationship with Company and People.
The Company field restricts the Person field by default. This means that when you select a Company, the Person field will only allow you to select from the People associated to this company.
Steps to deactivate this setting:
When in Sage CRM, navigate to Administration > Customization > [Custom Entity] > Fields.
Chose 'Edit' right next to the Person RSEP field.
Set the Restrictor option to 'None', in order to stop the Person field from being restricted by Company.
Enhancements to the Summary Screen Stage
There is an enhancement to the Summary Screen stage of designing a custom entity. Now when you drag a related entity table or a related fields group to the Summary screen, you will see that a header for the table or group is created automatically. If you decide to leave the field blank, the header will automatically be deleted after you save your changes.
For answers to your questions, or more information on the new enhancements featured in Sage CRM 2014 contact Equation Technologies today.