Equation Technologies is your trusted adviser when it comes to ERP integrations. However, before you can integrate your ERP with your CRM software, eCommerce system or other 3rd party software you have to implement your ERP system.
There are a variety of choices when deciding which ERP or Accounting system to choose, many of which we integrate with, so we have provided some helpful tips to make things a little easier. Over time we have worked with many customers in different stages of the ERP Integration process, so here are some helpful tips for you: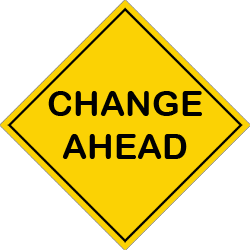 1. Come up with a budget and set a schedule
This needs to be one of the first things you do in your ERP implementation project. Creating a budget and sticking with it will be one of the most difficult things you need to do during the process, but it should always be the focus for all of your ERP goals. Keep your budget and timeline in mind at all times to ensure everything stays on track. If there are any major problems along the way make sure to reevaluate the budget and timeline schedule to keep the project accurate.
2. Assign a technical team
While this is a large and important project that will impact your entire organization, make sure to leave the technical aspects of this projects to your IT team. These are the people who handle your organization's software on a day-to-day basis so they will be most affected by the change. By giving them time to test and understand the new software, they will feel empowered and eager to take on the change.
3. Don't underestimate this project
A common problem that companies face is that they don't allocate enough time and resources for their ERP implementation. This project has a big scope which affects your whole company, so overestimating is always better than underestimating. Keep in mind, implementing an ERP system will not only shift your company's overall goals and tasks, but also your simple daily tasks so you must give it the attention it deserves when it comes to making estimations.
4. Train employees to help with new changes
Implementing a new ERP system or accounting software within your organization will have implications for almost everyone and oftentimes people don't deal well with change. By training your employees, they will have a more straight-forward and comfortable transition. Keep in mind that the company that has implemented your ERP system can be used as a knowledge resource. They have years of experience working with implementations like this so be sure to ask them for help and advice when necessary.
Equation Technologies is an authorized Sage partner and specializes in Sage 300 ERP (Accpac) accounting system. For help with implementation, project planning, software selection or any other aspect of your ERP system, please contact Equation Technologies today.