Compelling reasons why it is important to keep you ERP Software updated
I am sure that there are some of you out there that have received the reminder in the mail that your Sage Bronze Business Care Plan renewal is due. I can also imagine that you have thought…."What are the benefits to me if I pay this?". I guess the more important question should be "What are the repercussions if I don't sign up or renew this software maintenance plan?" Well I thought I would take a moment to highlight some of the positive areas regarding staying up to date on your Sage Business Care plan.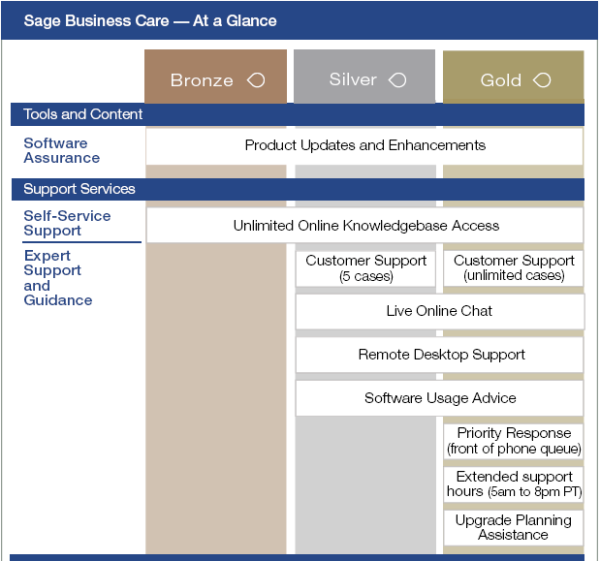 Product upgrades and service packs
Notification by letter when a new version is released and will be available
Convenient delivery options-download or DVD
Notification by e-mail when product update (service packs) and/or hotfixes are available for download
E-Newsletter
Distributed every other month
Up-to-date information on the latest product features and enhancements
Tips to get the most out of your software
Special promotions
Knowledgebase
A mini-training and troubleshooting Web-based system that provides answers to your technical questions
Available 24 hours a day, 7 days a week
Online account information
View product information including license keys for registered products
Participate in product-specific forums
Join a user group
If you just recently were contacted by Sage and would be interested in discussing your renewal invoice please feel free to contact us so we can help guide you through some possible options.