An alternative to creating expensive customized reports
What use is it spending all that time on data entry when you can't extract that data in a meaningful format? Well this is where one of the new exciting features of Sage ERP Accpac 6.0 can really help you out…. introducing Sage Accpac Inquiry.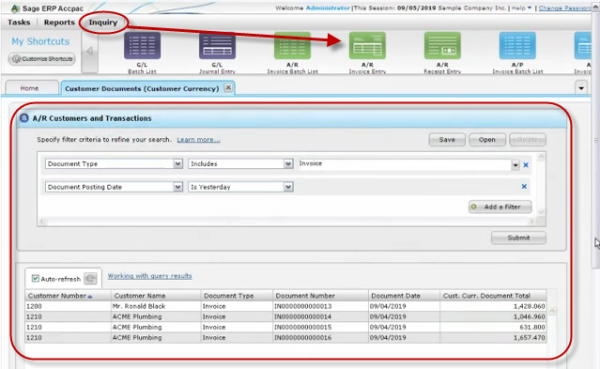 Without the need of programming or the skills of a Crystal Reports guru you are able to create completely personalized database queries and reports. You have the ability to pull list-like data into Accpac Inquiry, sort, filter and group information as needed and also subtotal and crunch the numbers directly in your Sage Accpac application. The design is simple and accessible with a web based interface, Sage ERP Accpac Portal, that is clean and easy to navigate.
You can use existing templates or create your own saved queries: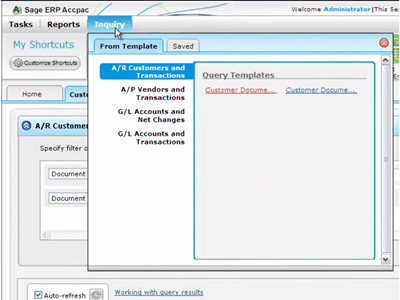 Print queries to PDF or export to a spreadsheet in CSV or Microsoft Excel formats: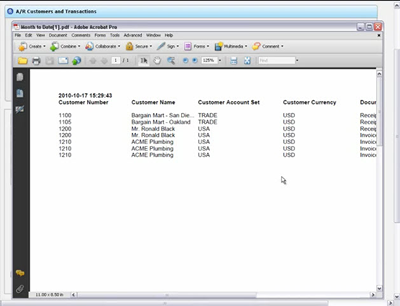 Please feel free to contact us for additional information or if you would like to view a demo to see Sage Accpac Inquiry in action. If you are a Sage Accpac user in earlier versions and would like to learn more about upgrading to Sage ERP Accpac V6.0, give us a call 866.436.3530 Option 3.