North County Lifeline hosted their annual event in September, It's Now! It's Wow!, which raised $20,000! The proceeds went to North County Lifeline's Crown Heights Youth Development Program, a place where youth find a safe haven after school, a mentor to push them as leaders, and the opportunity to dream for their future.
Staff from Equation Technologies attended the event to show our support. North County Lifeline has been a client for more than 8 years and we are proud to be a part of their success as they continue to grow and provide more services to the local community.
The picture below includes Erica Burles and her daughter Nora with the artist, Jesus, holding his wonderful piece.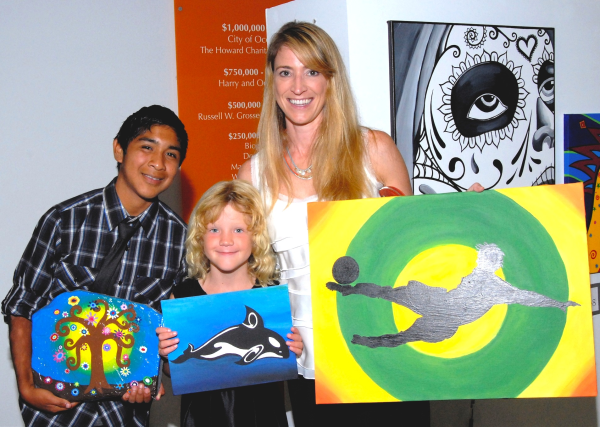 This Thanksgiving Be a Lifeline for a Family in Need
For the upcoming Thanksgiving holiday, North County Lifeline is collecting donations to help provide Thanksgiving dinners to families in need and they need your help! Right now, North County Lifeline is working with thousands of people who are struggling to make ends meet. Budgets are stretched throughout the year – but even more so during the holidays. This Thanksgiving, YOU can join the movement to provide food for families in need. There Are 3 Ways You Can Help
Collect and Drop-off Non-perishable Food Items,

Canned Foods
Instant Potatoes
Rice
Dried Beans, etc…

Drop-off Unused Grocery Store Gift Cards to be used for turkey, vegetables, and other fresh food items.

Fresh & Easy stores in North County San Diego have $25 and $50 "Adopt a Family" gift certificates available for donation. A $25 Fresh & Easy gift certificate provides a Thanksgiving meal for a family of four.

Donate Online

Visit NCLifeline.org and click "Donate Now" at the Top, Right of the home page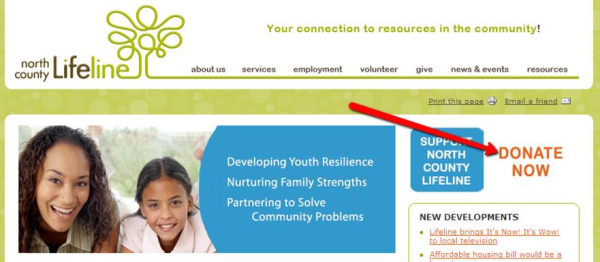 For more information on ways you can help and drop-off locations, click here
Every dollar and can of food makes a difference, thank you!
To learn more about North County Lifeline or get involved in their programs and events please go to www.nclifeline.org