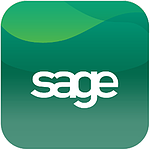 Did you know that Sage is traveling the country, offering free educational events to help you learn to make the most of your investment in technology? The Sage Customer Symposium Series features keynote speakers and information on industry trends such as cloud computing, business intelligence, and mobility.
After being on the road for 2 months, the Sage Customer Symposium is finally making it's way to beautiful Southern California. Join us in either Orange County or Los Angeles where Sage Executives and product insiders will be on-hand to share their vision for the company, discuss technology trends, and answer your questions.
Sage Customer Symposium - Irvine, CA
February 12, 2013 at 8:00 AM
Hilton Irvine/Orange County Airport
18800 MacArthur Blvd. Irvine, CA 92612
Sage Customer Symposium - Los Angeles, CA
February 13, 2013 at 8:00 AM
DoubleTree by Hilton Hotel Los Angeles - Westside
6161 West Centinela Avenue Culver City, CA 90230
---
This is a must-attend event for any company running Sage ERP software. These one-day, no-cost symposiums will put you at the forefront of innovation and help you prepare for what's ahead for your Sage Solution. Here's what your day will look like:
Event Agenda
8:00 AM - 9:00 AM: Conference Registration & Continental Breakfast
9:00 AM - 9:45 AM: Welcome & Sage Road Ahead
10:00 AM - 11:00 AM: Product Roadmap Breakout Sessions
Sage 100 ERP
Sage 300 ERP
Sage 500 ERP
Meet the Sage ERP Family
11:00 AM - 11:15 AM: Morning Break
11:15 AM - 12:30 PM: Beyond the Basics - Extending Your Business
Sage Alerts and Workflow
Sage Document Management
Sage Sales Tax
Sage EDI
Sage Shipping
12:30 PM - 1:30 PM: Lunch & Partner Showcase
1:30 PM - 2:30 PM: Sage Solution Breakout Sessions
Sage Fixed Assets
Sage Payment Solutions
Forecasting & Budgeting
2:30 PM - 2:45 PM: Afternoon Break
2:45 PM - 3:45 PM: Sage Solution Breakout Sessions
Sage CRM
Sage Intelligence
Sage HRMS & Payroll
Learn About Sage ERP X3
4:00 PM - 4:15 PM: Closing Remarks & Orize Drawing
Questions?
Visit the Sage Customer Symposium Series website to learn more about what you'll learn and where you can attend other events outside of Southern California including upcoming dates in San Francisco, Seattle, Chicago, Boston, and more.
Feel free to contact us with any questions about the Sage Customer Symposium or if you need Sage ERP training, support, or other guidance.