Sage Enterprise Intelligence is a Business Intelligence solution that integrates directly with Sage300cloud. This very statement raises several questions. What is Business Intelligence (BI)? Do I need a Business Intelligence solution? And if so, is Sage Enterprise Intelligence (SEI) right for my company?
Business Intelligence is defined as a technology-driven process for both analyzing your data and presenting that data as actionable information to help executives, managers and other corporate end users make informed business decisions. In short, BI helps you understand your business trends and provides insight into what is happening within the company. This information can then be used to make decisions and chart your company's next direction. A BI solution can play a key role in improving business management, making operations more efficient and encouraging business growth. If this is a goal for your company, then Yes! You need a BI solution! Many people are making Excel their BI solution and doing time-consuming manual spreadsheets and analysis. Sage Enterprise Intelligence takes all the manual work out of analyzing data – and it does so much more.
SEI integrates directly with Sage300cloud. However, if you have multiple systems in place, SEI connects to ALL of your many data sources. It gathers your data in one single place, no matter the source. This means that historical data and current data can be connected; consolidation of multiple data sources is simple, and connecting to any new data source is possible, for upgrade or migration projects. SEI is scalable with your business applications. All data is real-time and up to date.
SEI is a robust BI solution that includes out of the box templates and reporting features that help you hit the ground running with meaningful information. Your data is analyzed and quick and easy insights into your business are provided. And if you need to dig a little deeper, customization, or the self-service feature, is available. This is a powerful do-it-yourself feature for gathering any specific information that you want. As an added bonus, it is simple enough to use that you don't need to be an IT or technical expert to design brilliant KPI dashboards and awesome reports!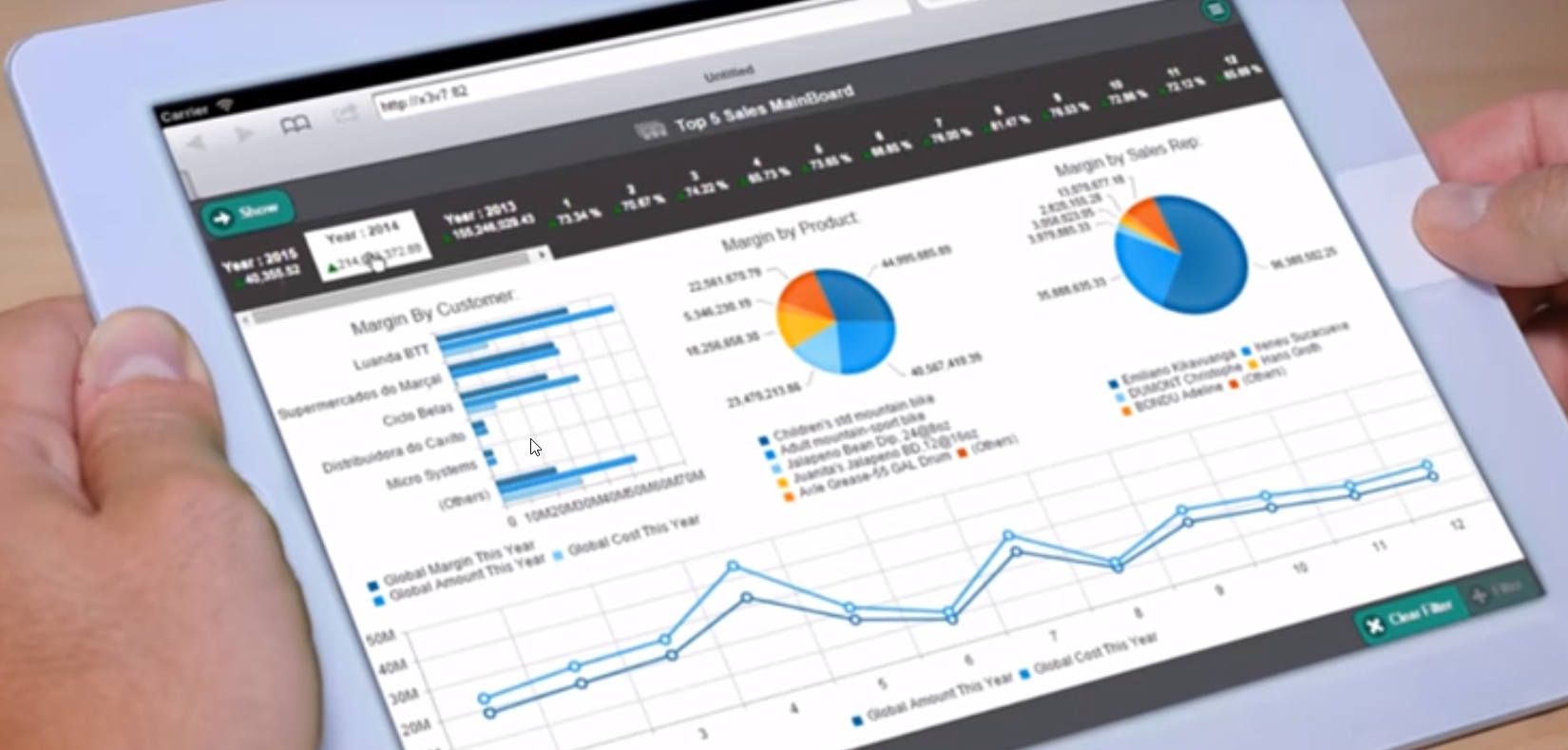 Are you an exec on the go? No problem with SEI's anywhere, anytime access with a Mobile Dashboard. On-the-go functionality is available on your smartphone or tablet - any device, any browser! Never be out of the loop! SEI also provides the ability to empower everyone in your organization with key information, using the distribution system for automated report and analysis sharing. There is a lot of access available to important data, which makes security a primary consideration. SEI comes with authorization and restriction parameters that affect access and data sharing. It allows the same report to be shared to multiple users, and ensures that each user will only see the information that they require for their specific position. No need to create multiple reports, different for everyone – let SEI do the filtering for you!
Is SEI right for your company?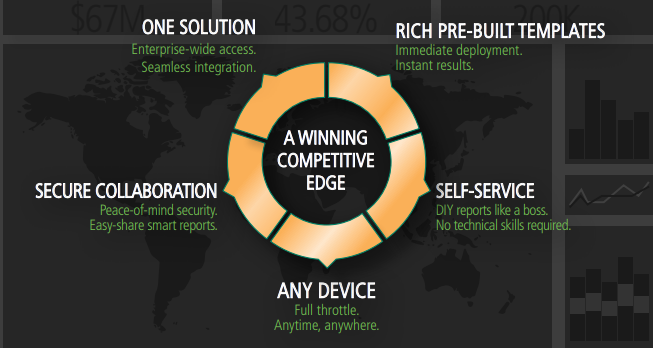 If you would like a BI solution that:
Connects all your data sources in one place
Has templates that help you understand your data from day one
Puts the ability to customize your dashboards & reports into a simple to use self-service feature
Allows access to your data 24/7 on your tablet or smartphone
Distributes and shares reports and analysis among multiple people
Provides peace of mind security
Then, Sage Enterprise Intelligence is the right solution!