In our last post we wrote about the benefits your company can receive by automating spending processes. Today, we will walk you through how an automated spend management system would work in your company.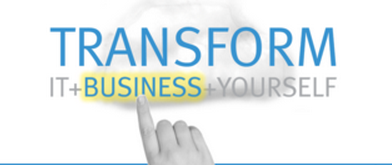 No matter what your role is within your company, an automated spend management system will put you in control over how money is spent. We think of it as empowering our users to spend with confidence.
It starts with how you can flexibly configure and manage the system to suit your specific business needs. An automated system lets you build in your company spending policies so enforcement is automatic and visible to everyone at every step in the process. You can easily manage users, create categories and attributes, define approval processes (complex and simple), integrate with accounting systems, corporate and personal credit card feeds and travel booking data, and much more.
Submitters can quickly create and submit spending transactions with attached documentation.
Business expenses from credit cards and travel booking programs can be uploaded onto expense reports, and cash, mileage and other expenses sent in via a smartphone, speeding report creation for filers. Purchase requesters easily build requisitions filling a shopping cart from online catalogs and/or e-commerce vendors and attaching supporting quotes or statements of work. AP teams can quickly create and route payable invoices for approvals.
A key benefit to an automated spend management system is empowering approvers with everything they need to make intelligent, informed approval decisions. Visual policy cues, the ability to see how spending impacts budgets, line item veto or approval and more give approvers the confidence they need to manage the money for which they are responsible.
By the time transactions are electronically routed to the accounting department, the finance team knows transactions have been reviewed and can then concentrate on paying and recording the transactions.
An automated spend management system significantly speeds up the time it takes to turn around
transactions, meaning employees are reimbursed faster, purchases are timelier, and vendors are paid on or before invoice due dates. You have complete visibility into company spending and can analyze your information at the company, department and individual level. You can see spending before it occurs and can make informed decisions, dynamically changing the course of upcoming spending as situations change in your organization.
For more information, on Expensewatch and how to integrate with your Sage 300 ERP system, sit in on our Sage 300 ERP Integration: Expensewatch Webinar being held on February, 19th at 11:00am PST. Register here!
Maura Paciotti-Barrett is Manager, Strategic Alliances for ExpenseWatch.com®, an automated spend management system that empowers companies to Spend with Confidence®. www.expensewatch.com