Join Kelvin Takhar, VP of Sales at Edisoft, and guest speaker Muneer Gilani, VP of Operations at Sparks Farm Egg Supplies as they discuss how Edisoft's integrated EDI solution for Sage ERP Accpac has reduced costs and enabled Sparks Farm Egg Supplies to optimize their order fulfillment process with Visual ASN.
Hear directly from Muneer as he describes the benefits of Edisoft's solution and learn how Edisoft's "out of the box" EDI products have enabled Sparks Farm Egg Supplies to successfully achieve end to end order management and order fulfillment automation by eliminating the re-keying of order data and improving the accuracy of data entry using both the Lot Tracking functionality in Sage ERP Accpac and Visual ASN. This session is also an opportunity for you to understand how Edisoft's integrated EDI could help your company achieve competitive advantage in your industry.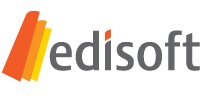 To pre-register for this Thursday May 19th 11:00 - 11:30 PM PST webinar please respond to this blog posting.