In addition to enhancements added to Sage 300 2016, Sage simultaneously launched a new "deluxe" version of the software called Sage 300c. Here's a quick look at this new web‐based mobile version of Sage 300.
What is Sage 300c?
While the existing "traditional" versions of Sage 300 remain available, you can think of Sage 300c as a new "Premium" version. The primary difference is that Sage 300c features totally modernized and highly‐customizable web screens.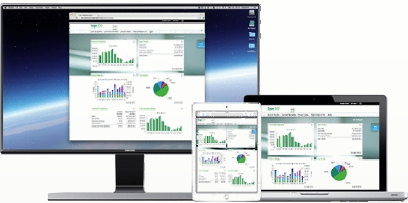 Same Features, More Mobility

With Sage 300c, you get all the core functionality of the "traditional" Sage 300 product along with enhancements added with the 2016 release. But the web screens deliver a more customizable experience and more choices to access and use Sage 300 from a laptop, desktop, or tablet. In fact, the new Sage 300c web screens can run side‐by‐side with the Sage 300 traditional Windows screens so there's no disruption to your typical workflow.
Contact us for a copy of the new Sage 300c Brochure or to request pricing information.
©2015 Juice Marketing, LLC. http://www.juice-marketing.com. All rights reserved. This article content may not be reproduced (in whole or in part), displayed, modified or distributed without express permission from the copyright holder.