Sage has recently introduced Bank Feeds into the Bank Services module of Sage 300 (Accpac) making it simpler and easier than ever to reconcile your bank accounts. Here is a step by step 'How To' guide to connecting your bank feeds and some tips for reconciling.
Firstly, you must have at least Sage 300 version 2020 PU2 in order to have access to the Bank Feeds feature. The next steps are:
Connect your bank account to its corresponding Sage 300 bank
Download transactions from your bank into the Sage 300 bank
Auto-reconcile matching transactions between Sage entries and those clearing the bank account
Manually reconcile transactions that were not automatically matched
Create bank entries for remaining bank charges or deposits
Post reconciliation
Sound simple? It is!
Connect your bank account to its corresponding Sage 300 bank
Open Bank Services, Bank Transactions, Reconcile E-Statements. Enter your bank code and reconciliation dates. Under the Bank Feeds section in the top right, click on Connect Bank Feed.

Enter the country where your bank is located and then select your bank from the list of popular banks. If your bank is not displayed, you can search for it. After you have selected your bank, click on Next.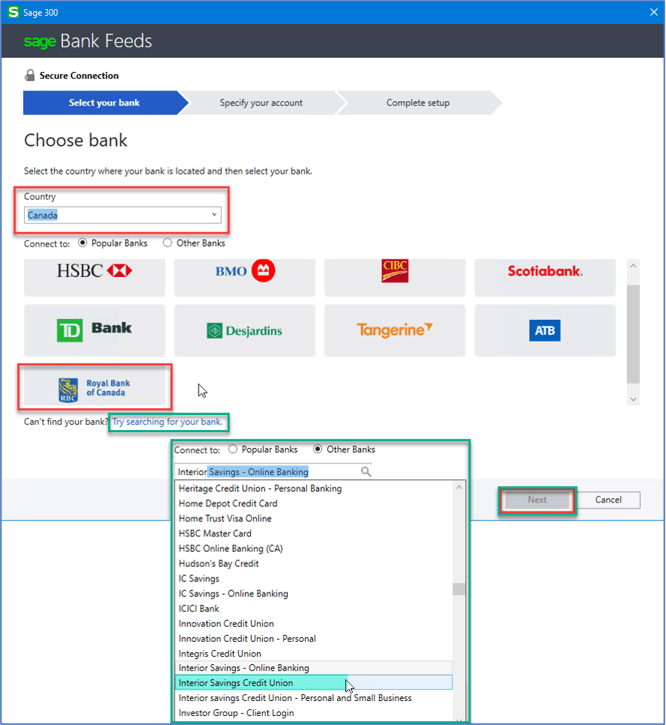 You will then be prompted to sign into your bank using your online banking credentials. Sage will notify you of their security and your privacy, and then enter your credentials to login.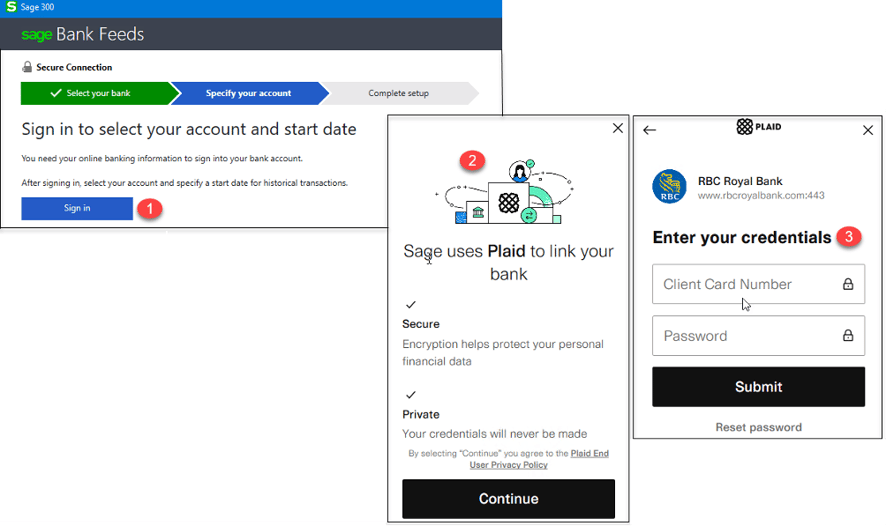 Click the box that you are not a robot. You will then need to go through several verifications of crosswalks, mountains, bicycles, streetlights, etc. Be patient! There are quite a lot of these to go through. Once you get through those, you will be asked to select an account and continue.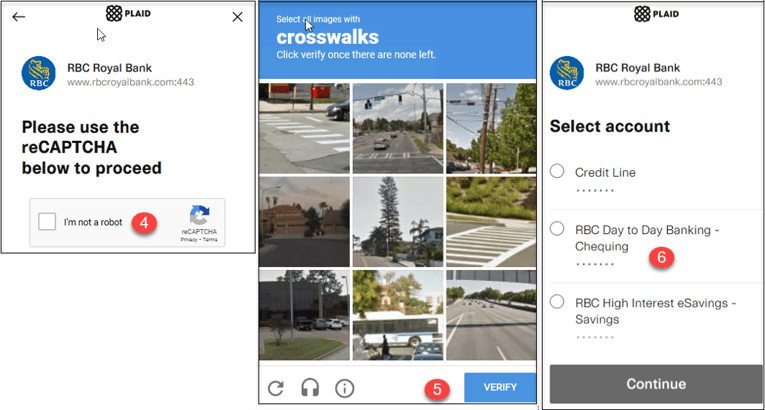 The next screen identifies your Account Type, and gives you the option to change it, if you need to. Also, select a Start Date for downloading transactions. It is not necessary to download transactions for periods that have already been reconciled.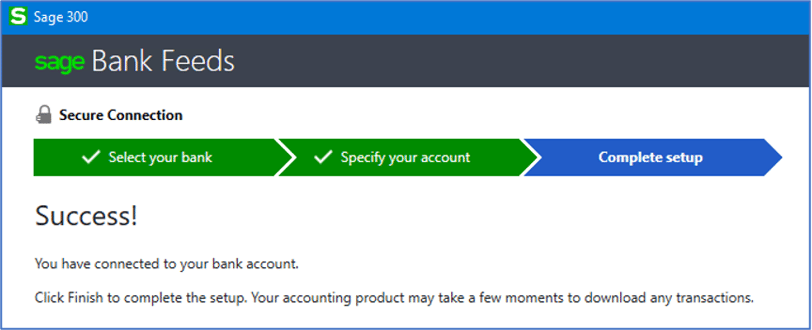 And then…. SUCCESS!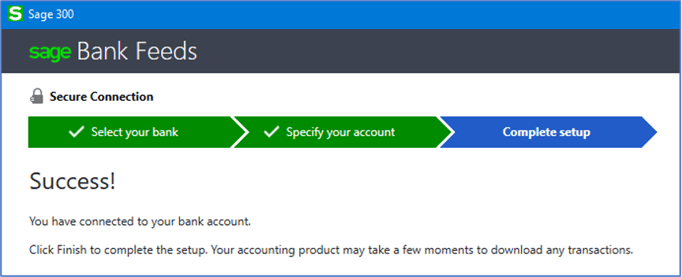 Congratulations! You have just connected your bank account to Sage 300. We will go over Steps 2 – 6 for reconciling using bank feeds in Sage 300 Bank Feeds Part 2.
If you are need assistance from one of our Sage 300 technical experts or are interested in learning more about Equation Technologies, please contact us or call 866-436-3530. We would be happy to help.