When it comes time to replace your current Sage 300 (Accpac) system, you may not have considered data migration as an important factor in your overall project. After all, moving data from one accounting solution to a new financial management system should be pretty simple and straightforward, right?
Seek the guidance of data migration experts from the start rather than the more costly fix of an ERP Project Recovery after the project scope and costs have exceeded the budget and timeline.
The reality is, there are a number of factors that can make data migration a complex, time-consuming, and costly project that can have a significant impact on your overall new system implementation costs.
At Equation Technologies, we have simplified the data migration process by creating a custom utility for migrating from Sage 300 to Sage Intacct.
Data Migration Doesn't Happen Automatically
While many people are under the impression that moving historical data from one system to another should be fairly simple, the reality is there are a wide range of factors that can make data migration extremely challenging. Many businesses do not realize that the more data they request to migrate, the more complex – and expensive – the process becomes.
Many companies expect that it will "just work auto-magically", only to be told later that their historical data either cannot be migrated because of technical issues or the software consultant they are working with did not include the complexity of data migration in their original project scope. Oftentimes, data migration becomes a very expensive change order to an implementation project.
Migrating from Sage 300 to Sage Intacct
Equation has developed a migration utility for Sage 300 to Sage Intacct to ease the transition from Sage 300 ERP. We have found this utility to be extremely helpful in reducing the cost and headache of migrating our clients' data as well as give them the peace of mind that the migrated data is accurate.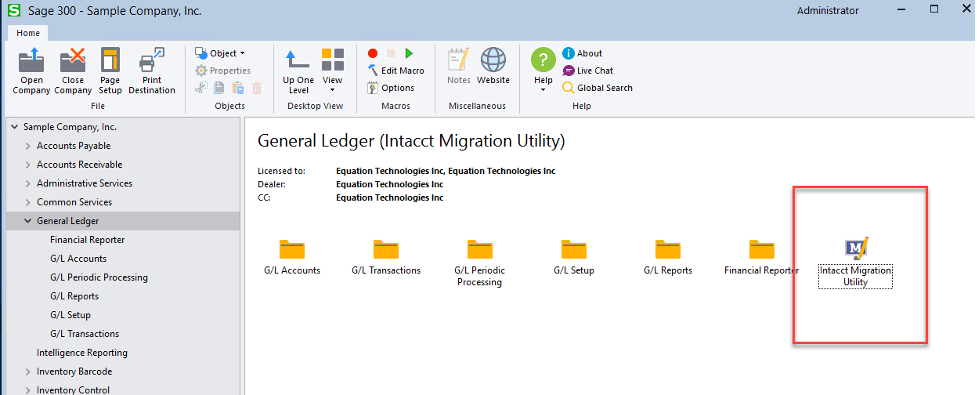 The utility can be set up as a macro within Sage 300 in ANY company database, regardless of one Sage 300 entity or 90 entities.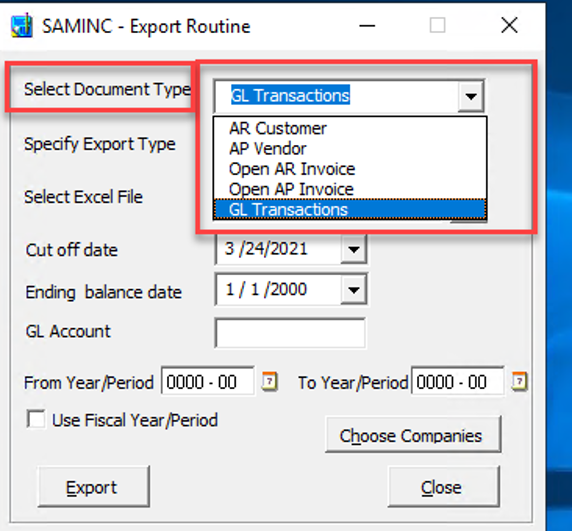 Our utility allows the user to export a range of objects from Sage 300 directly into an importable Sage Intacct file format:
AP Vendors

Open AP Payables

AR Customers

Open AR Invoices

GL Transactions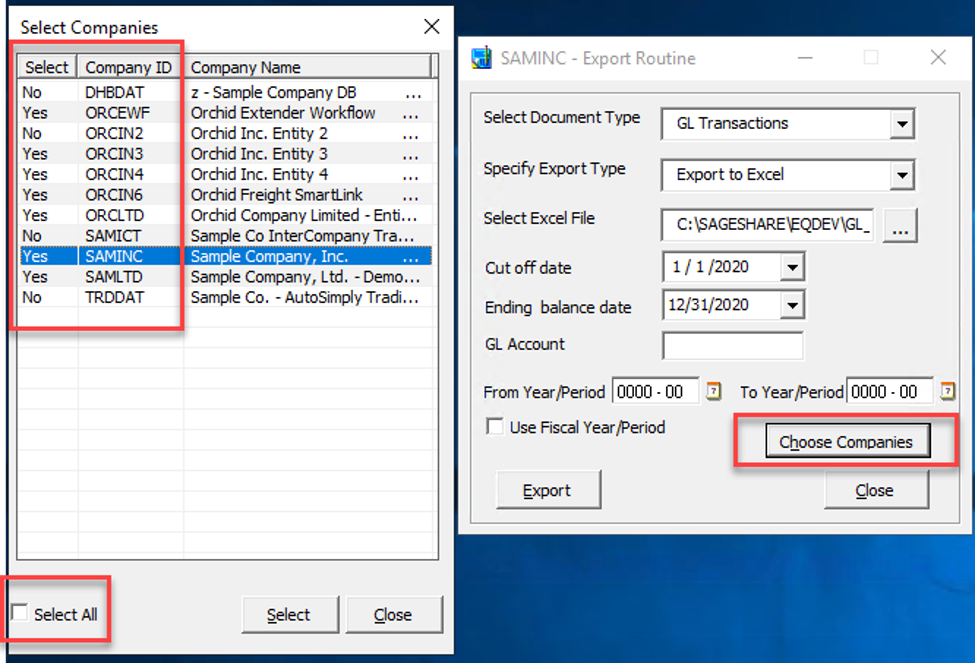 The user can choose all companies within their Sage 300 environment, or one, or a selected subset of entities to export the selected record type from.
This utility will greatly speed up the migration process from Sage 300 to Sage Intacct, across multiple entities, multi-currency or single entity environments. Recently, Equation Technologies migrated a client on Sage 300 with 90+ entities to Sage Intacct. The clients went live with Intacct within 90 days and that included project discovery, configuration, data migration, training, and testing prior to a seamless Go Live.

If you are considering migrating from Sage 300 to Sage Intacct or are struggling with your Sage Intacct implementation and would like assistance, please feel free to contact us.