Year end processing in Sage 300 ERP (formerly "Accpac") is designed to be fairly straight-forward. But understanding how to coordinate the process within each of the modules and in the proper sequence is important. Here are some tips for a successfull year end:
TIPS FOR A SUCCESSFUL YEAR END
Back Up Your Data - before you begin any year end process, be sure to execute a complete back up of your database. You should also test the back up to ensure it was successful and the data is readable. The only way to "reverse" year end processing is to restore your data from a backup. So do it now! NOTE: Refer to the end of this post to see a video tutorial that walks you step-by-step through the backup process.


Check Your Version Number - closing procedures can vary depending on the version of Sage 300 ERP (or "Accpac") you're currently running. Check your version number and service pack before starting year end.


Create a New Fiscal Calendar - Sage 300 ERP allows you to begin entering transactions for the new year without closing out the current year. Simply create a new fiscal calendar in Common Services > Fiscal Calendar and then General Ledger > G/L Periodic Processing > Create New Year before entering transactions for 2015.


General Ledger Closing - While it's a good idea to close modules and purge historical data in a timely fashion, your General Ledger can remain open as long as you need while awaiting final processing (or audit adjustments) in other modules.


Check Data Retention Settings - Sage 300 ERP retains historical data based on the version you're running and the settings you've configured in each module. So it's a good idea to review your module and system settings to avoid the loss/purge of important data during year end close. In particular, check GL Options to see how many years of history your system is set up to retain.


Remember, We're Here to Help - As you begin year end closing procedures and prepare to start fresh in 2015, be sure to contact us if you need assistance during this important time of year. As your software and technology partner, we're here to help!
Other Useful YEAR END Tips and Resources
Here's a collection of tips, document downloads, and video tutorials that we think will help you with a smooth year-end closing process and to get you ready for a fresh start in 2015.
Overview of Year-End Procedures
For some, just the thought of year-end closing can evoke anxiety. But if you watch this video, you'll learn about general month-end and year-end procedures that will have you well on your way to a stress-free year-end closing process in Sage 300 ERP.
Creating a Backup Using Database Dump
The most important thing you can do before starting ANY period or year-end process is to backup your data. Watch this video and learn how to backup Sage 300 ERP (Accpac) using the Database Dump Utility.
Download & Review Year-End Checklists
Checklists are great for helping you keep things on track and to ensure processes are executed in the right sequence. That's why Sage provides helpful year-end checklists that are built right into Sage 300 ERP. To access the checklists:
Logon to your Sage 300 ERP system
From the menu bar, click Help and then Documentation
Browse the ENG folder
Find the PDF called Sage300ERP_Checklist_YearEnd.pdf
Sage 300 ERP Payroll
For companies running the payroll module, here are some helpful instructional videos to help prepare for year-end:
How to Process a Bonus in Payroll
How to Print Quarterly Tax & Wage Reports
How to Print W-2 Forms (U.S.)
How to Print T4 Forms (Canada)
Sage 300 ERP Year-End Center
Sage has launched a brand new Year-End Center that provides all the latest online resources you need for a smooth year-end closing process. You have access to a collection of year-end Articles, Training Videos, and a Forum where you can interact with other users. You can even launch Live Chat with Sage Tech Support.
You also get access to a Knowledgebase of resources for:
- Product, Payroll & Tax Updates (U.S. / Canadian)
- Year-End Processing Activities
- "Hot" Topics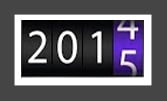 See this related post for more on the Year in Review and other year-end checklists.