Since every business is unique, it is important that you have a CRM that can keep up with your business' unique needs and requirements. Sage CRM Builder keeps this in mind first and foremost.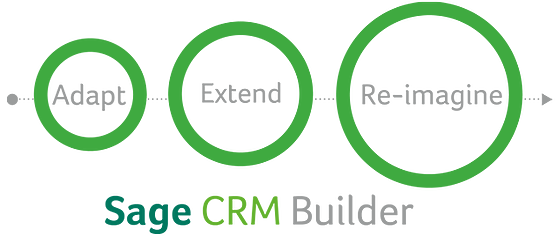 Did you know that you can manage any area of your business by using Sage CRM Builder?
Sage CRM Builder is one of the most powerful and flexible tools available today for growing businesses. With Sage CRM Builder, you are able to:

Plan events
Run training webinars
Manage products and equipment
Oversee key business projects
Track competition
And so much more...
Why use Sage CRM Builder?
No two businesses are alike, and that's why Sage has created their CRM Builder.
Our customers use Sage CRM Builder to manage many areas of their business. They're planning events and training webinars, tracking competition, overseeing products and equipment, and implementing key business projects. The most important thing though, is that Sage CRM Builder is helping them save time and money.
Sage CRM Builder is one of the most powerful, accessible, and intuitive business tools available today for people who want more from their CRM. It can help you adapt Sage CRM to suit the unique needs of your business. Sage CRM Builder is also now just as powerful on your tablet or mobile device as it is on your desktop.
If you'd like to know more about Sage CRM Builder or Sage CRM please contact Equation Technologies today. Equation technologies is a certified Sage partner and an expert is Sage CRM.