Multi-Entity Consolidations in Minutes, Not Days
As companies grow, their accounting requirements evolve in unruly and unpredictable ways. Dealing with multiple locations, different entities, in-entity transactions, decentralized payables, international currencies, and global consolidations adds up to an extremely complex close process. So complex that it consumes multiple members of the accounting team (or the whole team) for days each month.
A lengthy, complicated close process has two consequences. First, it occupies valuable time (sometimes upwards of a week each month) that accountants could better apply elsewhere. Second, it's at high risk of error because it relies on humans to manually consolidate entries. Anyone would agree that a process that takes too long and still delivers unreliable results isn't acceptable – yet many companies don't scale their accounting capabilities to keep pace with their business.
If your organization struggles to complete a multi-entity close, it's both a sign of your own success and a problem that needs a solution. Make multi-entity consolidations something that propels the organization forward instead of something that overburdens the accounting department on a 30-day loop. Switch to Sage Intacct: a leading financial management software that puts complex accounting on autopilot.
Multi-Entity Accounting Made Easy
Sage Intacct offers a robust, multi-entity accounting system that's designed to handle complexity and diversity. That is to say, Sage Intacct can handle multi-entity consolidations in a wide variety of industries and at organizations with highly-unique accounting requirements. The more byzantine the better.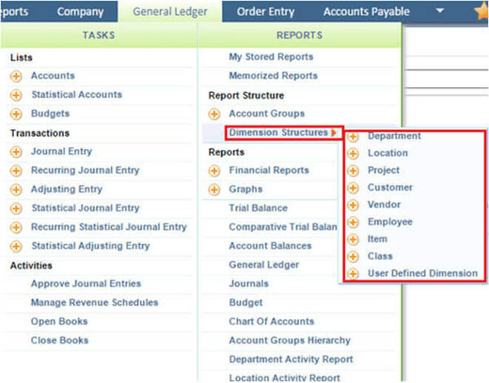 What makes Sage Intacct so capable in terms of multi-entity accounting? Two things. The first is a dimensional chart of accountants that allows accountants to "tag" transactions with dimensions that categorize th
e transactions more flexibly than traditional account numbers. Dimensions cut through the complexity of multiple entities and highlight the relationships between accounting entities.
Which closely relates to the second item: automation. Dimensions allow Sage Intacct to replace manual consolidations with automated processes. Accountants define rules and relationships and then the software takes it from there. It can handle intercompany eliminations, enable real-time reporting, and record eliminations as journal entries all with little to no input from the accounting team. It takes just as little input to create new entities, making it easy to scale the accounting function in parallel with the company's ambitions.

Whether dealing with multiple companies, multiple currencies, multiple compliance frameworks or all of the above, Sage Intacct rises to the occasion. Automating multi-entity consolidations can boost productivity by 50% and accelerate the close process by 70% in some cases. It solves the consolidation problem on route to transforming the accounting department for the better.
Time for Change
Don't let your close process continue to be a liability – the problem will only get worse with time. Explore what Sage Intacct could do for your organization with our help. Contact Equation Technologies.