Sage HRMS 2017 is now available for download. This latest version includes functional enhancements across core HR, payroll, and employee self service. Here's a closer look at what's new in 2017.
Key Improvements in HR
Here's what's new in the core HR features in 2017:
Dependents and Beneficiaries - you can now update and assign multiple dependents or beneficiaries for an employee at the same time. You can also add new beneficiaries to employee records while you're assigning insurance and savings plans and add new dependents while viewing an employee's Covered Dependent window.
Sending Employee Email - you can email an employee from the Demographics page where you enter the email address.
Increased Field Lengths - the number of characters that you can view in the Job Codes Description and Employee Notes fields have more than doubled from previous versions.
Program Fixes - a number of minor errors have been fixed related to Cross-Employer Transfers, Copy Insurance Plans, Senior Level Accruals Carryover, and Secure Query.
Key Updates in Payroll
With the Sage HRMS 2017 release, the Payroll module has been upgraded from version 7.2 to 7.3. Other key updates in Payroll include:
Cost Center Override – You can now use the Cost Center Override feature to update earnings and deductions in payroll with changes you make to related General Ledger codes.
Also, you can now delete multiple timecards at once, easily display the total number of active employees, and have more flexibility in withholding taxes and deductions.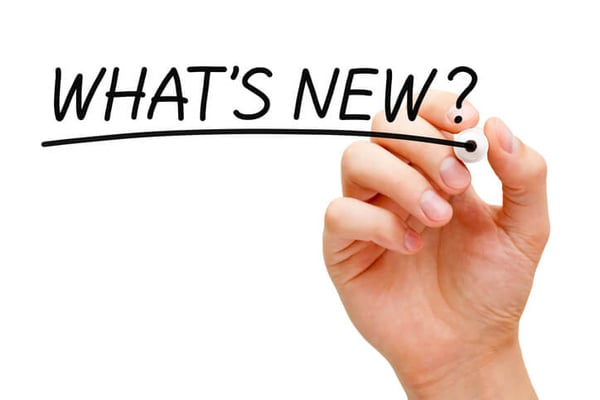 Key Enhancements to Employee Self Service (ESS)
Key updates to Employee Self Service include:
Process Open Enrollment in Groups – Administrators can now process open enrollments in groups, view processed open enrollments, and specify rollout dates.
Employee Photos - Administrators can now see employee photos (if added) when viewing the Company Phone List and Direct Reports Organization pages.
Time Off Request Status - email notifications now include the status of time off requests. This information is especially helpful for requests edited by your employees.
Important Note About Upgrading
It's important to note that Sage HRMS 2017 will be the only supported version for the Q4 2017 product and tax update. So it's recommended that you upgrade this year.
Click for full details of What's New in Sage HRMS 2017 and be sure to contact us if you need help upgrading.