Today we're going back to basics to take a look at what a Human Resource Management System (HRMS) is and does. Because when you understand what HRMS is, you're in a better position to assess whether HR technology holds benefit for your business.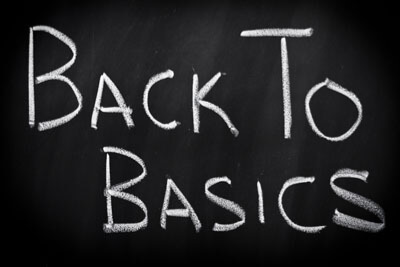 Understanding HRMS
HRMS refers to systems and technology that manage all of the complex processes and functions of the HR department. HR systems and software like Sage HRMS are designed to improve the efficiency of activities like recruitment, training, benefits enrollment, time and attendance tracking, payroll processing, HR compliance and reporting, and much more.
The Benefits of HRMS Software
Just like any technology, the core benefit of HRMS software is to improve efficiency and drive costs out of your business. Here are some other important benefits related specifically to the unique challenges of the HR department.
Eliminate Paper – Because HR compliance and employee management can be highly paper-intensive, one of the most important benefits of HRMS software is the cost-savings and efficiency that come from the elimination of paper. Forms, approvals, reports, employee administration and updates, applicant tracking, benefits enrollment, payroll processing, and so much more are all handled electronically and in one central HRMS database.
Reduce Repetitive Administrative Tasks – hand-in-hand with the efficiency that comes from eliminating paper is the ability of HRMS software to reduce tedious administrative tasks and get more production out of limited HR resources. It also prevents HR staff from getting bored and bogged down in routine and repetitive tasks, helping them focus on more strategic HR initiatives and more meaningful contribution to company objectives.
Simplify Compliance and Reporting – HRMS helps ensure compliance with HR laws and reduce the risk of fines, penalties, missed deadlines and more. HR software like Sage HRMS includes built-in compliance rules and guidance. And since all of your employee activities are tracked and managed in one single system, reports are up to date, accurate, and can be run with the click of a button (rather than manually cobbled together from paper files, external spreadsheets, and multiple data sources).
From Cost Center to Cost Saver
HR is traditionally viewed as a cost center saddled with time-consuming and paper-intensive administrative tasks. But HR compliance and reporting is a necessary burden.
So the question is this … how can you streamline processes to minimize that burden and transform the HR department into a model of efficiency? For some organizations, the answer is to automate repetitive administrative tasks and cut costs with HRMS software.
Get in touch if you'd like to learn more about automating your HR department with Sage HRMS.