Sage is constantly making improvements to the Sage 300 product and they have recently released Product Update 2 for the 2019 version of Sage 300. Here are some of the highlights: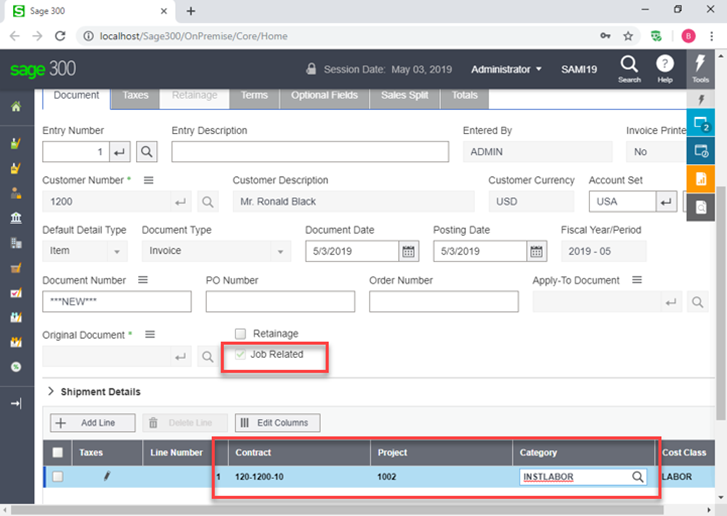 New Features in the Web Screens:
The web screens view now includes the ability in Accounts Receivables to work with job-related documents, including:
Invoices
Recurring Charges
Receipts
Adjustments
Refunds
**Note: after Product Update 2 is installed, you will need to re-configure the PORTAL database through Database Setup.
Program Fixes:
Speed has been improved in several different functions!
The AR refund batch list performs much faster when working with large batch lists.
Day End Processing in IC runs faster if appending to an existing batch.
The Ops Inquiry IC Item Inquiry screen opens the S/Os and Qty. Avail. tabs faster.
The AP Payment Register report has been fixed so it displays the vendor and invoices correctly.
The AP 1096 forms have been fixed so the printed information is now in the correct positions.
The Sage CRM Integration has been fixed to allow a customized Sage 300 screen to open from within Sage CRM.
What about Sage 300 2019 Product Update 1? If you missed that piece of news, below is a summary on that event. You can also click here to view the blog post for the full details.
Sage 300 2019 Product Update 1 New Features:
Tax Services now has a REVERSE CHARGES feature. A reverse charge is a tax amount owed from goods or services that you have purchased but instead of paying the tax to the vendor you bought the goods from; you pay it directly to the relevant tax authority.
Tax Services also has a WITHHOLDING TAXES feature for purchases. This feature allows you to withhold some of the selling price or the tax amount for a purchase, in order to remit the amount directly to the tax authority on behalf of the vendor.
Integration with Microsoft Office 365 now available! Use the Sage Contact App for Office 365 that lets you see and manage customer information from within Outlook!
Sage 300 2019
If you would like to view our blog post on the release of Sage 300 2019 and the features included, click here.
To view the Compatibility Guide for Sage 300 2019, click here. The Compatibility Guide will provide information such as supported platforms, hardware, environments, and operating systems.
If you have any questions or if you need assistance installing this update, just give us a call – we are happy to help out!
Check out some of these Sage 300cloud related articles: